By Greg Echlin
Down the stretch, if the Kansas City Chiefs' second-half fade continues, cornerback E.J. Gaines would have mixed emotions about his hometown team.  His Buffalo Bills had a big say on that.
As part of the Bills defense, Gaines and his teammates choked the Chiefs as they gasped for air in the game's final two minutes.  A suffocating interception by fellow corner Tre'Davious White sealed it when the Chiefs threatened on their final drive of the game.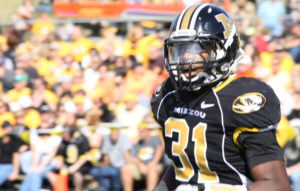 It resulted in a 16-10 victory for the Bills who are trying to get back on track with Tyrod Taylor re-inserted as their starting quarterback.  The Chiefs offense, meanwhile, was stifled while the fan base gets restless with back-up quarterback Patrick Mahomes waiting in the wings while Alex Smith struggles.
The Chiefs picked up only one first down in the opening half.
"They have a lot of weapons on offense, so our main thing was coming out and getting a stop on that last series," said Gaines, a Fort Osage HS graduate before he went on to play for the Missouri Tigers. "That was the only thing that mattered to us."
Gaines played his first game at Arrowhead Stadium since 2014, his rookie season with the then-St. Louis Rams as a sixth-round draft choice out of Mizzou.  He set career-high with 30 tickets for what he called a once-in-a-lifetime moment with family and friends at the game.
"It was good to come out here and put on a show."
It almost turned into a nightmare for Gaines when he was whistled for a personal foul penalty that wasn't blatant.  But it was significant enough for the Chiefs pick up a valuable chunk of real estate on their final drive of the game.
"That was a tough call," said Gaines. "That's something we can't control with the referees.  That's something they'll have to look at and decide if it was the right call.  But Tre'Davious (White) bailed us out, so I can sleep well tonight."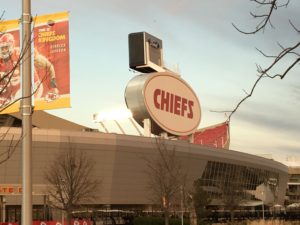 The victory vaulted the Bills back into the heat of the AFC race for a post-season berth.
"It's huge.  It's something that that we needed this week after the last few weeks we had," said Gaines.  "Coming in and competing against a good team as an away team is something we definitely needed."
And perhaps set up a rematch in the post-season if the Chiefs manage to hold on.