Photo courtesy of MU Athletics
By Greg Echlin
Not much has changed for the Missouri Tigers since entering the Southeastern Conference as far as earning respect.  But these days, it comes from MU's own fan base in the Show-Me state.
Take Missouri's coach-killing win, 50-17, over Tennessee for example.  For the Tigers' last home game, a crowd of 50,637 showed up, which in a stadium that seats more than 71,000 looks vastly undersold for a team that had won three in a row, plus moving closer to bowl game eligibility.  The day after Missouri won, Vols coach Butch Jones was fired.
Surely after scoring 63 points against Missouri last year, then allowing 433 rushing yards to the Tigers' offense this year, the Vols' reversal was the last straw toward Jones's dismissal. It can't be about Missouri's improvement from one year to the next, can it?
This appears to be the same song-and-dance as winning back-to-back 2013 and '14 SEC East Division titles in only the Missouri Tigers' second and third years in the conference.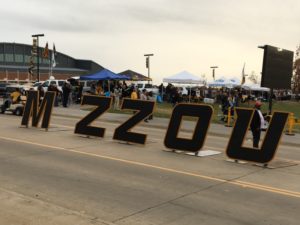 The territorial media brethren in the heart of SEC football country was incredulous.  The narrative during those two seasons wasn't: How good were the Tigers?  Instead, it was about how much Florida under Will Muschamp had slipped after losing to Missouri in both years, or how Mark Richt was losing his grip on the Georgia program.
It wasn't long before both of those coaches moved on against their wishes.
This season, in the midst of the Tigers' best winning streak under Coach Barry Odom in his second year, Missouri's fan base has been hesitant to buy in.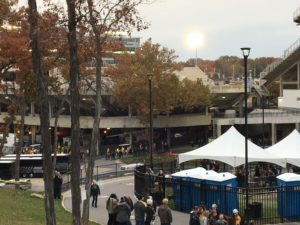 Before Gary Pinkel retired from coaching after the 2015 season, he practically had to beg for MU fan support every year, besides the 2008 Cotton Bowl, the Tigers earned a bowl game invitation.
The Missouri players, however, have a different view.  Anthony Sherrils, a senior from Hogan Prep HS in Kansas City, says he senses a positive vibe.
"It's a great climate," said Sherrils, the Tigers co-leader in tackles against the Vols with six.  Sherrils also recovered a fumble and came up with an interception.  "We're winning.  Fans are happy."
With remaining road games at Vanderbilt and Arkansas, the Tigers have a chance to position themselves further for a possible invitation to the Liberty Bowl in Memphis.
Whether that's enough for the fans in the Show-Me state to climb aboard is the prevailing question this season.