By Greg Echlin
In Leavenworth—a Kansas town known for its U.S. Army base and a federal prison —there's a segment of the population that's obviously isolated from everyone else.  But you can't blame James Baldwin, a non-criminal in Leavenworth known to everybody as JB, if he feels like he's away from the action, too.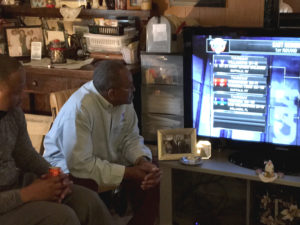 Of the six NCAA tournament game tickets given to the Northwestern coaches, there was only one left in assistant coach Pat Baldwin's allotment.  The other five went to Pat's wife and four kids .  The younger Baldwin was as euphoric as anyone in the Wildcat faithful when Northwestern was the most notable of the five first-time teams in the NCAA tournament.  He also played at Northwestern in the 1990s when the program struggled.
That single ticket left for the Baldwin family, JB decided, goes to Pat's brother, Dwayne, because JB, an assistant coach for the Leavenworth High School basketball team, wasn't going to make the trip to Salt Lake City for Thursday's first-round game between Northwestern and Vanderbilt without his wife Dora.
But there's no doubt JB and the rest of the Baldwin family and friends will gather again in the house where Pat grew up just as they did for Selection Sunday.
Wringing his hands seated closest to the TV and admittedly nervous, JB became fidgety in anticipation of seeing the Wildcats on one of the bracketed lines of the 68-team field. When commercials followed each announcement for the other regionals, JB got up and walked to the kitchen.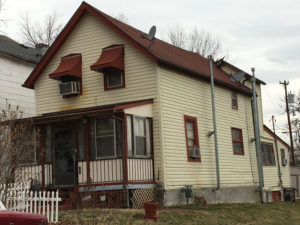 When the West bracket was finally revealed, the room let out a roar. Northwestern, seeded eighth, found itself slotted two lines below Gonzaga, the West's No. 1 seed.
All that didn't matter.  Relief was the first word JB used when describing the feeling afterward.
The late Bill Foster recruited Baldwin to play at Northwestern.  Current coach Chris Collins picked him for his staff.
"My hat definitely goes off to Coach Collins," said JB Baldwin.  "He has done a magnificent job."