By Greg Echlin
The gesture spoke louder than words.
For whatever unstated reason, the Cleveland Indians did the right thing to invite Eddie Robinson, the lone living member of the 1948 World Series championship team, to attend Game 6 of the World Series.
Sports journalist Joe Posnanski wrote an excellent piece on the possible reasons the Indians were hesitant in extending an invitation for Games 1 and 2 in Cleveland.  Maybe we'll never know why they didn't.  The Indians offered no public comment.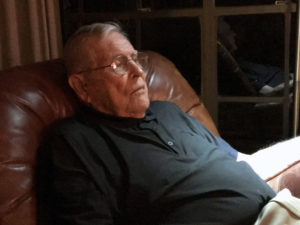 Maybe there were some ugly incidents when Larry Doby joined the Indians to break the color line in 1947.  Posnanski's piece cites some collaborated stories.
But that was 69 years ago.  People change, times change and wounds heal.  As Posnanski points out, Negro Leagues Baseball Museum president Bob Kendrick said that the late great Buck O'Neil would have called for the Indians to recognize the 95-year old Robinson.
Today, if you ask Robinson, he has nothing but praise for Doby and Satchel Paige.  Owner Bill Veeck, universally loved by all the players, signed Paige in the middle of '48 season to offset the loss of the injured Don Black in the Indians starting rotation.  Robinson acknowledges that Paige proved to be a huge factor down the stretch of that championship season.
When asked last week about how he'd react if the Indians invited him for Game 6 or 7, Robinson was so disappointed he considered turning down the invitation.
I'm glad he accepted the offer.  Moving forward goes both ways.
Here's the link to our original story. Indians Snub First Baseman from 1948 World Series