By Ian Echlin
When the rings are passed out and the reigning World Series champion Chicago Cubs start parading through the 2017 schedule, there's no better time to recognize one of their own who didn't get there.
Mr. Cub, Ernie Banks, was elected to the National Baseball Hall of Fame 40 years ago. While the Cubs are focused on ring sizes and a repeat of their championship, it would be a crime to overlook a cornerstone of eternal optimism for the organization – the team where he played an MLB record 19 seasons without a post-season appearance.
According to former teammate Lindy McDaniel, who also never appeared in a post-season game, Banks smiled publicly, but behind-the-scenes questioned the front office's effort to create a championship team.
"Of course he's an optimist if you've ever been around him… he says 'Lindy, I don't understand why we're not winning more," McDaniel recalled. "I said 'Ernie, we've got some really good ball players, Billy Williams, you, and Ron Santo' but I said we don't have enough good ball players."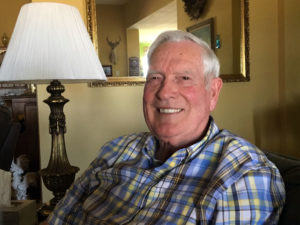 McDaniel said the Cubs lacked balance across its roster. One reason Banks would've appreciated the 2016 world championship Cubs.
Theo Epstein inherited a farm system full of high-caliber prospects groomed to be champions. Like Buck O'Neil who scouted Ernie Banks before becoming the first African American with the Cubs in 1953, Kris Bryant was drafted in 2013 and grew as a potential modern-day cornerstone in the Cubs system.
Yeah, Banks would have appreciated this team. He passed away January 23, 2015, barely missing the celebration. That's why it's so important to show the cornerstone of the organization some recognition in a milestone year.  Though well-known for his personal accomplishments, he never had a chance to celebrate a World Series.
"No one told me that when it comes to Ernie Banks, do not throw him a fastball for a strike," former teammate McDaniel said, among many pitchers who were victimized by his 500+ home runs.
As a rookie McDaniel witnessed the power of Banks first-hand during his first career start with the St. Louis Cardinals. Banks cranked a fastball thrown by McDaniel for Banks' fifth grand slam of the 1955 season, an N.L. record later tied by Albert Pujols.
If Cubs fans aren't allowed the opportunity to celebrate a milestone anniversary of Banks' 1977 Hall of Fame induction, it could be awhile before they celebrate a future Cubs Hall of Famer. Andre Dawson was the most recent induction in 2010, but other names on the list –Lee Smith, Fred McGriff, Sammy Sosa and Derek Lee—appear remote at best as Hall of Fame possibilities.
Regardless, none of them has the reputation as Mr. Cub.